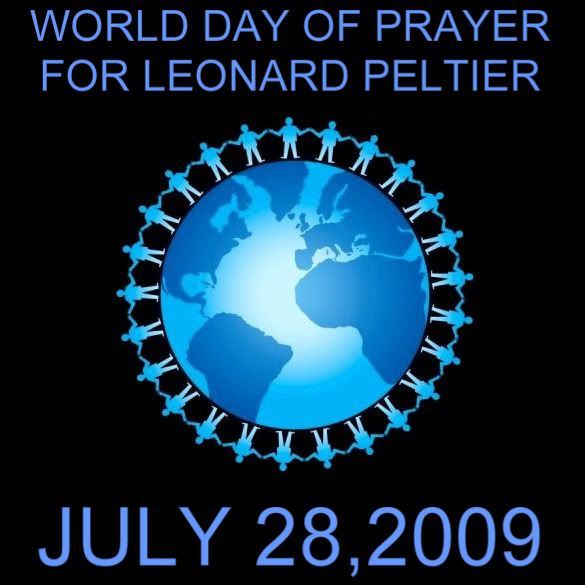 This was passed on to me from wicahcala and Leonard Peltier Defense Offense Committee.

I wanted to share it as a bulletin but myspace is being strange today and my bulletins aren't appearing for some reason.

Sadly, America has it's very own version of Ghandi and Nelson Mandela. His name is Leonard Peltier.

I always pray for Mr. Peltier and I hope others will join me. I'd love to be in Branson but it's too far away!

I try to be positive - if, for nothing else, Leonard Peltier's time in prison has allowed him to do many great things for many underprivileged people; things that he may not have had the opportunity to do if he hadn't been (as I believe) falsely arrested. He may have spent most of his life in prison, but his life hasn't been wasted!

From Prison Writings: My Life is my Sun Dance:

We are not separate
Leonard Peltier
We are not separate beings, you and I.
We are different strands of the same Being.

You are me and I am you
and we are they and they are us.

This is how we're meant to be,
each of us one,
each of us all.

You reach out across the void of Otherness to me
and you touch your own soul!